Every Sunday from 3:00PM at the auditorium outside the Mauerpark Flea Market you can catch up and coming singers belting out karaoke, Al Fresco.
It's a very supportive environment with equal kudos handed out to the more capable singers as the countless tone-deaf, hungover, wannabe rockstars.
There's also the occasional over confident pre-teen having a crack at a sugary pop number.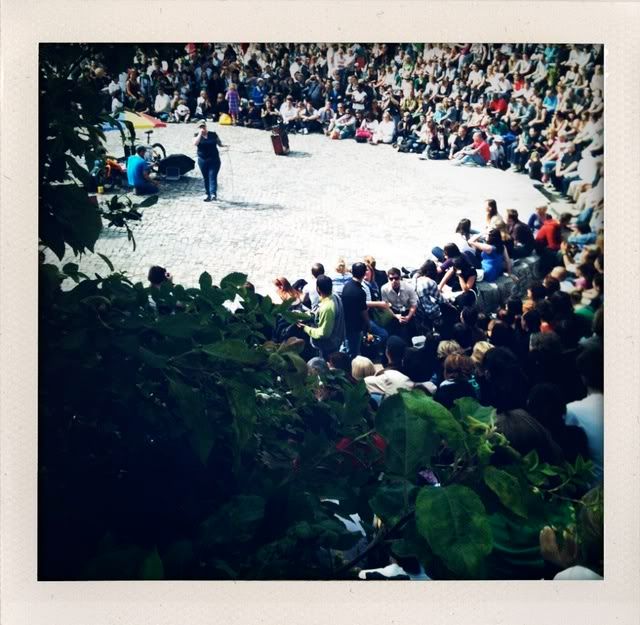 This girl was belting out somne AccaDacca. If we'd had somewhere to sit instead of standing on a slippery gravel hill we'd probably have stayed all afternoon. The Karaoke usually goes til dark but get in early if you want to 'perform'