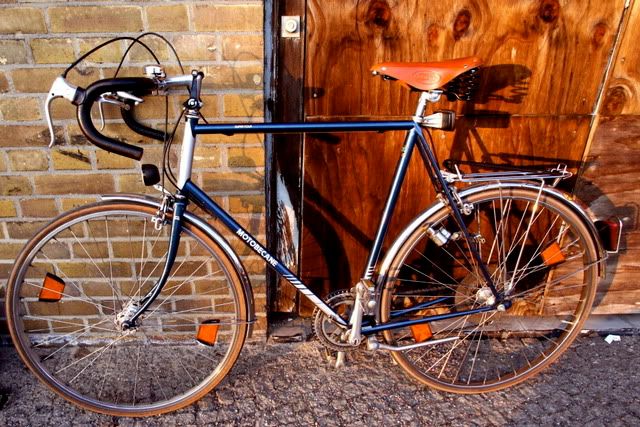 So, I have a new bike.
After a frightfully embarrassing incident outside the British Embassy where the brake cable of my old Simplex was dragged into my spokes, bending the fork, shredding the hub and forcing me to a halt in a blur of expletives.
I managed a 'controlled dismount' and thankfully my person was unharmed but the bike needed some serious repairs that would have totalled around 200 euros. It's still chained up somewhere on Wilhelmstrasse.
After a few days of searching, I managed to find a suitable replacement. It's a French road bike, a Motobecane.
Unfortunately there's been a bit of snow lately so I haven't had a chance to give it a good run, but I'm sure we'll become better acquainted over the Spring.